ABOUT US

Suzan A. Messina Esq.
Attorney at Law – 603.437.8004, ext. 303
Legal representation regarding real estate matters; tax issues including preparation of tax returns and tax-free exchanges; estate planning including wills and trusts.
Bankruptcies, foreclosures, and REO's.
---
Courtney John Ball, Esq.
Attorney Courtney John Ball joined the Law Office of Suzan Messina in March 2022.
He is admitted to practice in the Commonwealth of Massachusetts (2009), State of New Hampshire (2010), and the Federal Courts of Massachusetts (2013).
Attorney Ball graduated from the Massachusetts School of Law in Andover in 2009, and brings with him a wide range of experience, having previously worked in residential real estate with the law firm of Champagne & Marchand, P.C. in Wilmington, MA, and then with Nicosia & Associates P.C. in Tyngsboro, MA, where he expanded his resume to include commercial real estate, business formations and transfers, estate planning and probate matters, licensing and municipal practice, general and construction litigation and landlord/tenant matters. He recently was the managing attorney for a busy southern NH conveyancing firm; personally handling all title reviews and resolutions of title issues, conducting closings, and being in charge of the day-to-day and closing-day decision making in a fast-paced environment.
Attorney Ball enjoys a wide range of sporting and outdoor activities such as hiking the White Mountains.
Courtney John Ball, Esq.
Attorney at Law (MA + NH)
Phone: 603-437-8004 x1007
Mobile: 603-289-8009
Email: cball@messinalawoffice.com
50 Nashua Rd., Suite 214
Londonderry, NH 03053
www.messinalawoffice.com
---

Phyllis Knowlton
Office manager/Title Abstractor – 603.437.8004, ext. 302
Obtain all documents necessary for closing; prepare closing packages and related legal documentation; interface with lenders, brokers, buyers and sellers regarding scheduling and closing conditions; post-closing disbursement and funding.
Phyllis has over 19 years in the legal profession and performs all aspects of title searches.    She also assists in the day to day operation of the law firm. 
---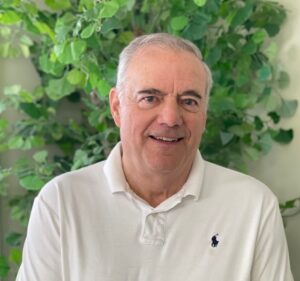 Russell Bartlett
Professional Paralegal
Paralegal with 20 years of residential & commercial real estate experience. BA from Dartmouth College MBA from Boston University
Law Offices of Suzan A. Messina
v – (603) 437-8004 x1004
f – (603) 437-8007